To sell an item, visit a shop and drag the item to the box with the money icon that is located in the right bottom corner.
We do not recommend selling quest items, because once sold, you will not be able to buy them again and they cannot be restored.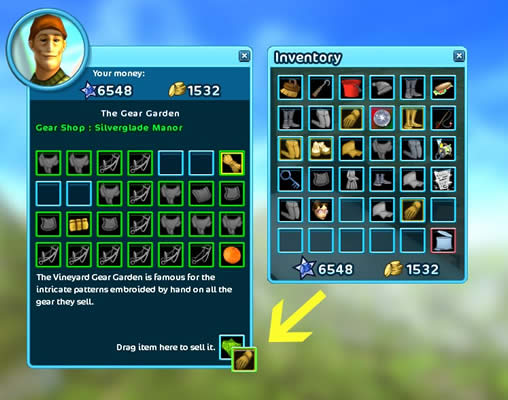 Make sure you really want to sell your item before confirming the sale.