Have you ever felt that your horse is slower for some reason and you don't know why?
That probably means your horse needs some extra attention and here is where you can find all information in regards to our Horse care system!
To be able to take care of your horse, you'll need 4 essential items.
You'll need a brush, hoof pick, bucket filled with water, and some food for your horse.
To be able to tell whether or not your horse needs some well-deserved attention, you should have a look at the mood bar above your horse!
You can find the mood bar in the character sheet by pressing "C" on your keyboard.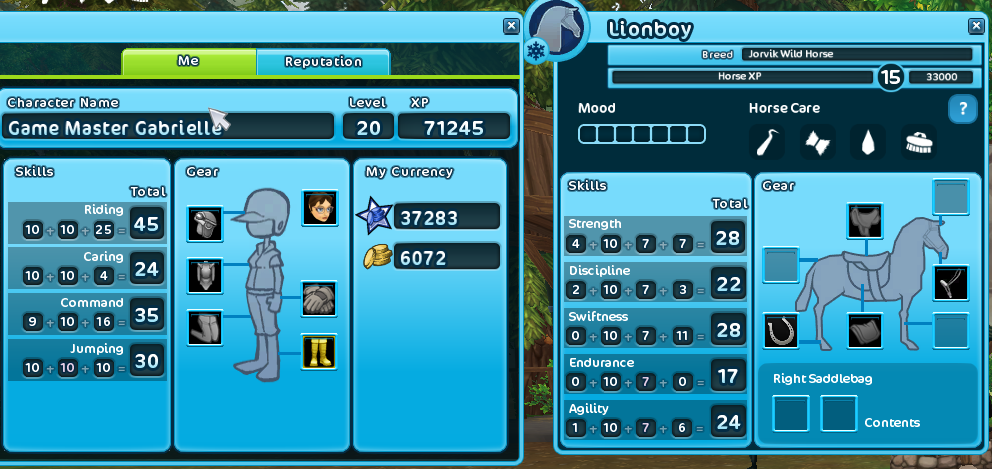 Here's what it'll look like if you have not taken care of your horse for a while.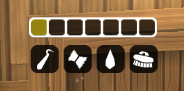 And here's how it'll look at its best!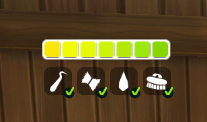 Once you have all four of the essential items listed above, you can start to take care of your horse!
The steps are as follows:
Click on your horse's head
Click on each one of the chores listed.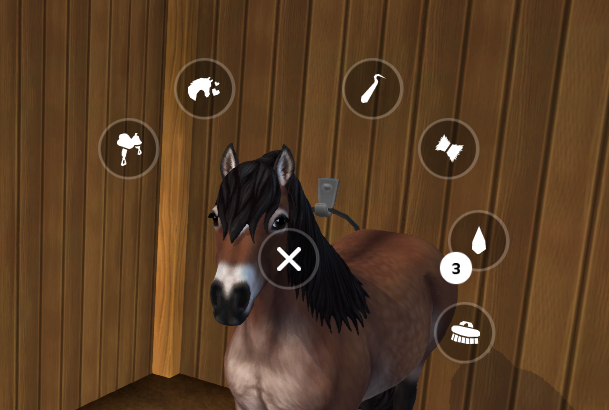 Once you've completed a step, it should be marked with a checkmark on the mood bar.
Make sure you have enough water and food! You can get water from wells and you can get food from many vendors from all around Jorvik!