Whenever Spirit shows up somewhere on Jorvik he will have quests for you. There's really no way of telling where he will be next, but he shows up every hour! When you complete enough quests with Spirit to reach the reputation level Admired you will be able to buy a special Miradero apple from the Spirit shop in Fort Pinta. When you feed the apple to Spirit, he'll move into your stable. 
Since Spirit is a wild horse, he will not agree to wear any tack and you cannot change his name, mane, or tail. When he moves into your stable, he will already be at level 15!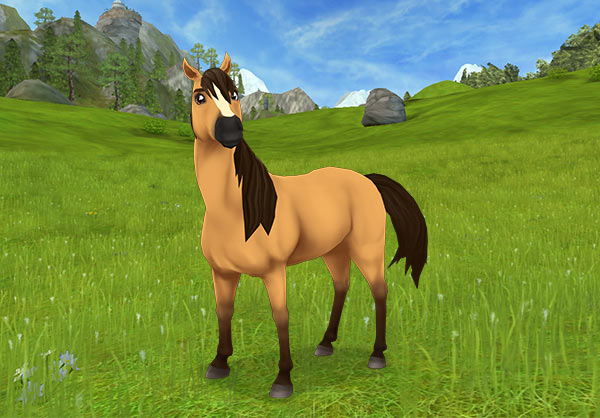 Spirit will move into your stable once you feed him the Miradero apple.