If a player is bothering you or just blocking your view in-game, you can put that player on your ignore list. You can do this by clicking on a player so that the player's icon pops up at the top of your screen. Click on the icon and choose Ignore from the bottom of the list. The player will disappear and won't be able to talk to you anymore. The player will not get a notification that they have been ignored; you will simply disappear from their view.
If you want to remove that player from your ignore list so you can see and talk to them again, you can either press the F key or click on the friends icon in the Horseshoe Menu and click on the Ignore tab. Click on the player you want to remove and choose Delete. The player will now be visible again.
You can also add players to this list by entering the player's name (make sure it's spelled correctly!) at the bottom of that window and choosing Add.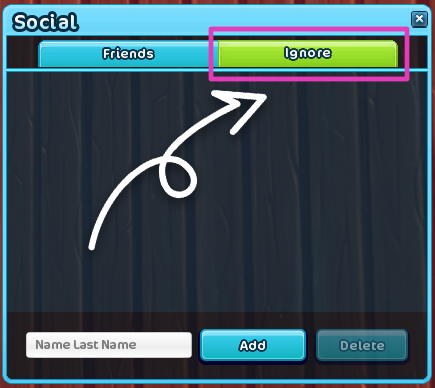 Click on the Ignore tab to see the list of ignored players.