Before you sell a horse, make sure this is really what you want to do – you cannot get your horse back if you change your mind!
Place the horse you want to sell in your pasture and double-click on it.

Remove all equipment, including the horseshoes from the horse's Character Sheet.

Click on Sell this horse! You will receive 2500 Jorvik Shillings for the sale of your horse.

Click on Yes to confirm the sale of the horse.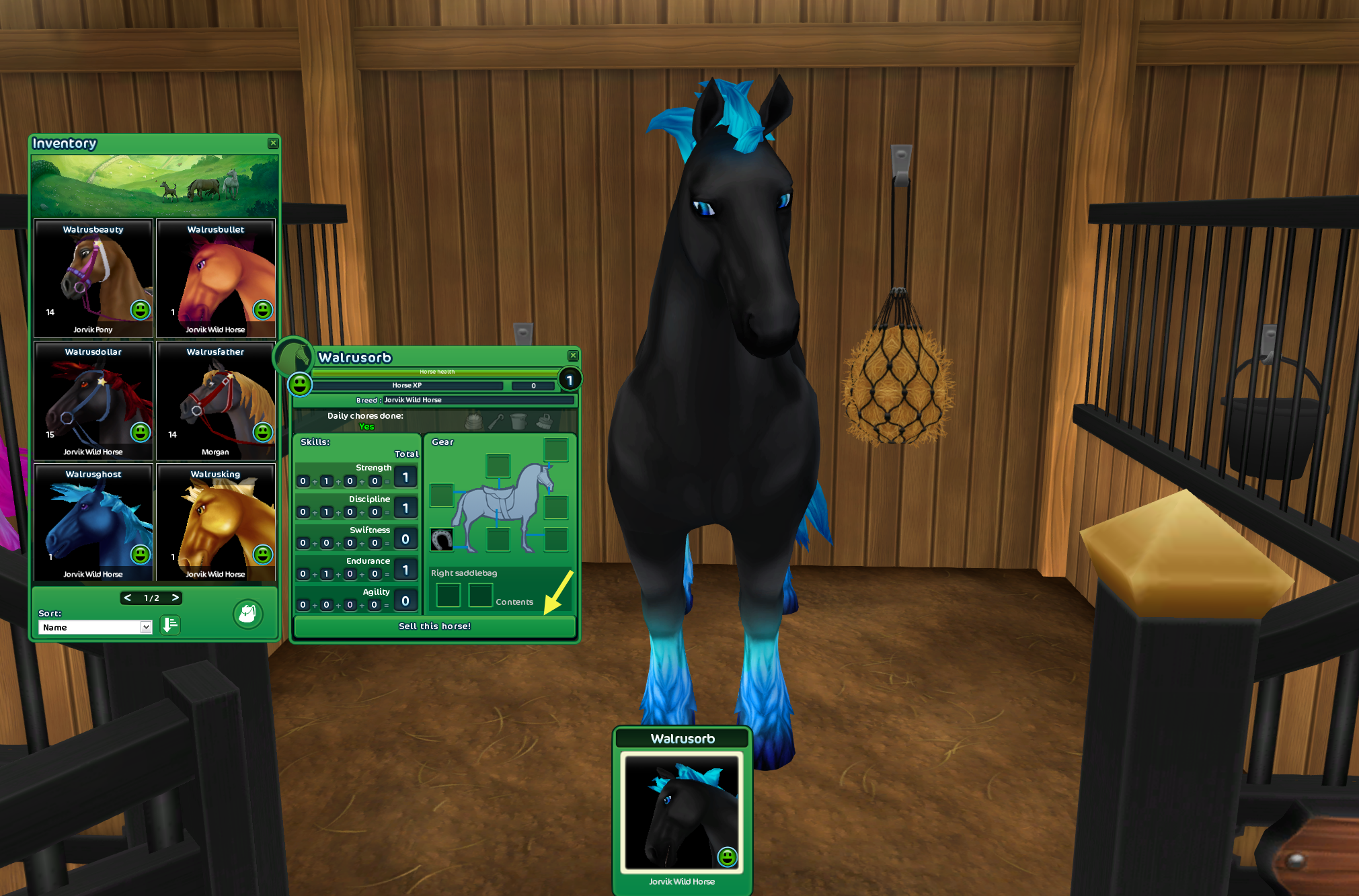 Make sure you really want to sell your horse before clicking the button.