If you own a walking pet, put it in the saddlebag of the horse of your choice by dragging it onto the empty slot of the horse tab. You will need to have a saddle bag already on your horse. Once the pet is in the saddlebag, you can release it by pressing the P key on your keyboard. Press the P key again to put the pet back into your saddlebag.
Please note that not all pets are walking pets, so some don't have the ability to walk next to you.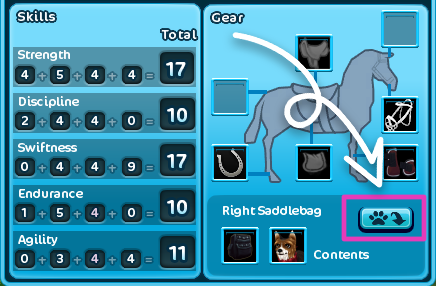 Click on the button to release your pet.