The Horse Market is a wandering market that is being operated by Ferdinand and Eddie. They sell, as the name Horse Market already implies, horses that are not being sold anywhere else! You can also find a notice board on the market where you can change the set of horses Eddie and Ferdinand sell.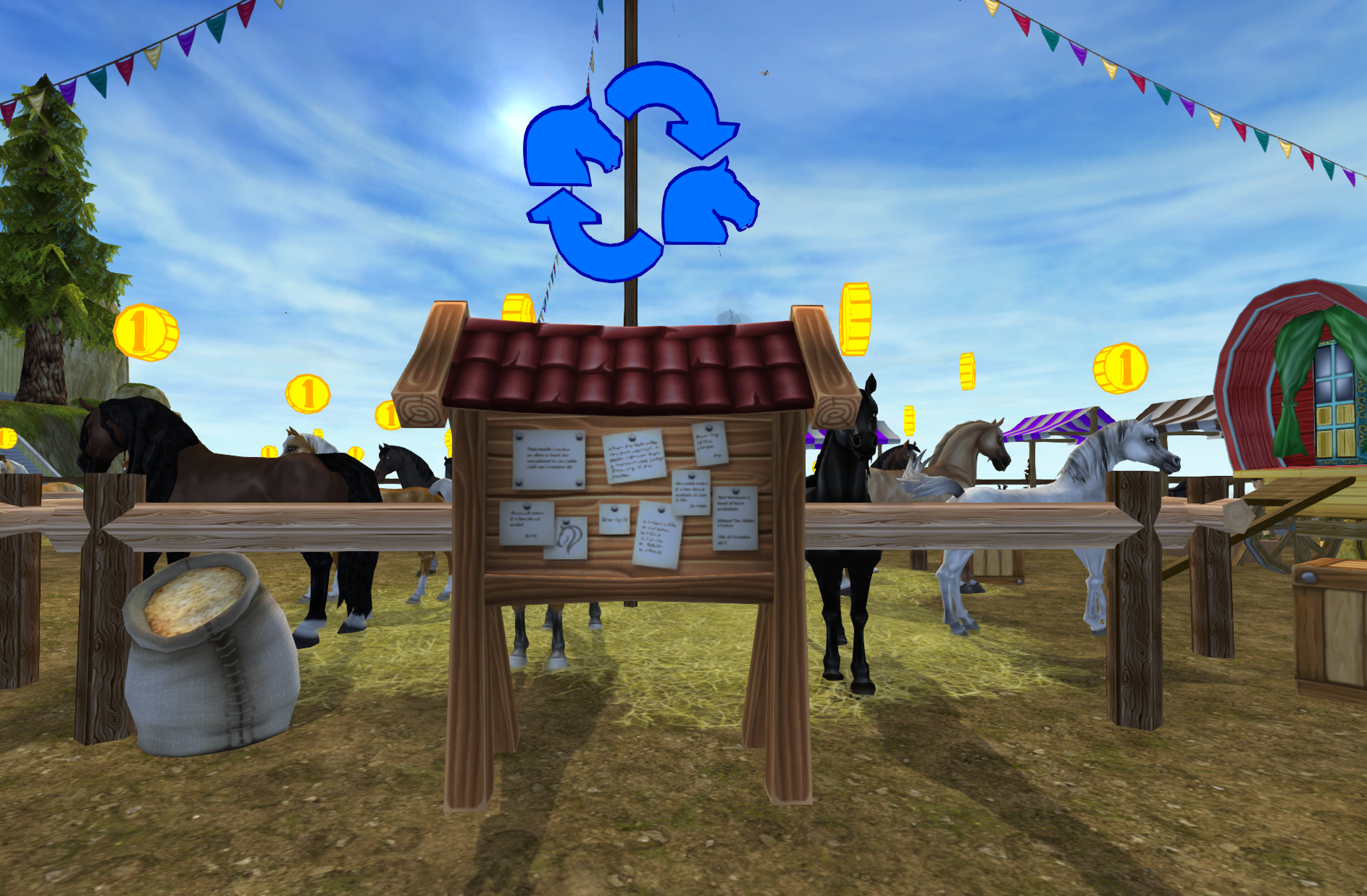 Click on the notice board to change to another set of horses that Eddie and Ferdinand sell.
If you want to know if the Horse Market is open for business and where to find it, you can always check out the weekly news on our website!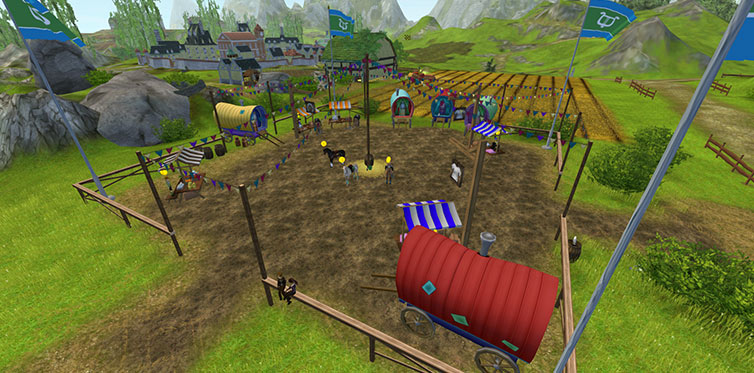 Eddie and Ferdinand even have quests for you when their market is open for business!